Get in touch with us today
Beverly: 740.984.7272
Marietta: 740.374.0123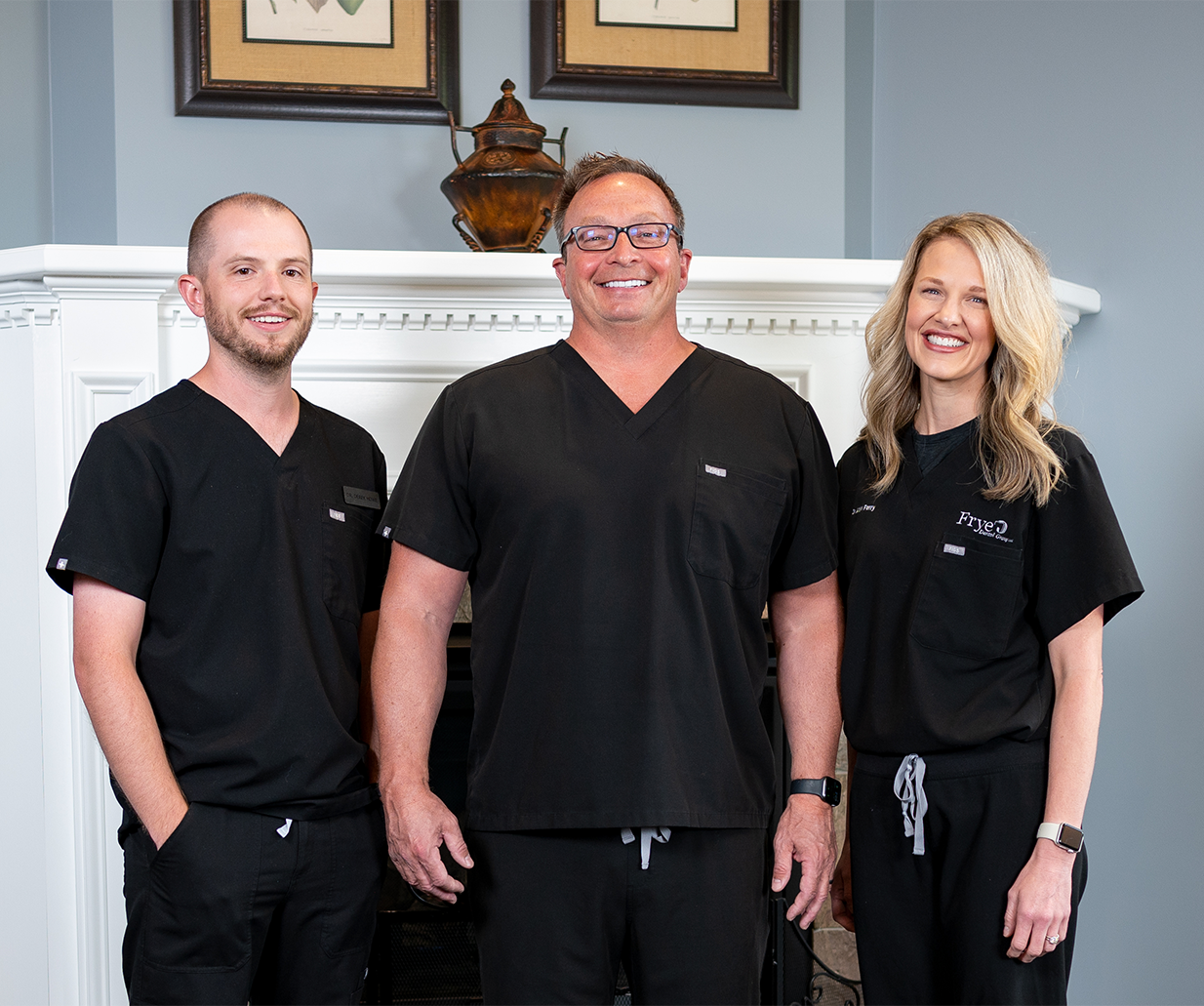 About Frye Dental Group
Frye Dental Group is a patient-focused, forward-thinking dental office that sees the big picture but notices every detail. With highly-educated staff and innovative treatments, we prioritize patient comfort and dental health, offering the best, most contemporary, mutually beneficial procedures.
Family Friendly and Patient-Focused
Frye Dental Group welcomes patients of all ages for preventative, restorative, and cosmetic dental care. Our caring staff is trained to help all of our patients feel comfortable and informed before, during, and after any treatment or procedure. We provide thorough explanations in our office and an extensive patient education library so that all patients' questions are answered. Every evening we call patients to check in following treatment.
Innovative
"Around here, however, we don't look backwards for very long. We keep moving forward, opening up new doors and doing new things, because we're curious…and curiosity keeps leading us down new paths."
-Walt Disney
Frye Dental Group also does not look backwards for very long. With state-of-the-art equipment, technology, and procedures you would expect to find in larger cities, Frye Dental Group provides superior quality of care in the Marietta area.
Our Dental Health Philosophy
Before we treat our patients, we ask ourselves three questions:
Is it going to be best for the patient?
Is it going to save them money?
Is it going to save them time?
If we can't answer yes to all three, we don't do it.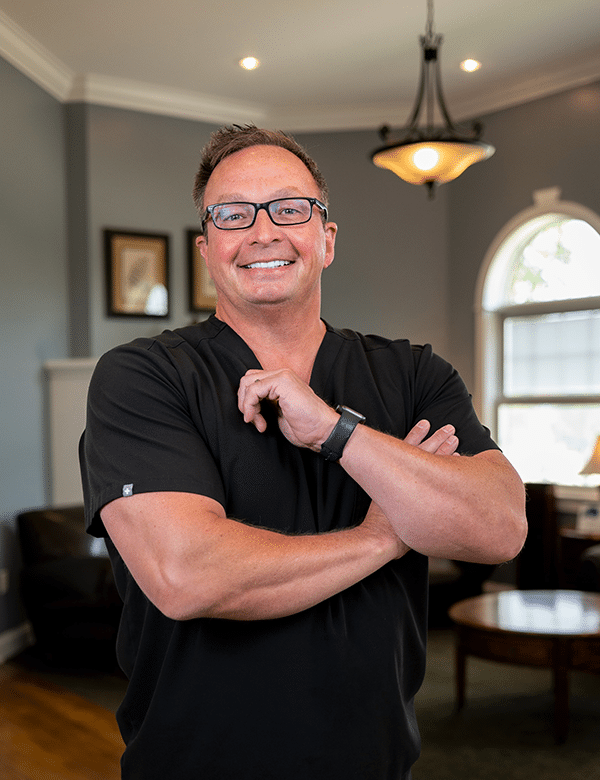 Bret Frye, D.D.S.
Dentist
Dr. Frye has provided quality dental care to Marietta area residents since 1992. After graduation from Warren High School, he earned his Bachelor of Arts in Chemistry from Kenyon College in Gambier, Ohio in 1988, followed by a dental degree from the Ohio State University in 1992. Upon graduation, Dr. Frye returned to his hometown area to begin his dental career.
During his professional career, Dr. Frye has established his practice as a leading source for quality dental care. He is recognized not only for excellence in quality restorative, cosmetic and preventive care, but also for sound business practices that make full use of the newest technologies in dentistry. Numerous hours of continuing education per year further promote his professional development in the fields of endodontics, periodontics, and restorative dentistry as well as incorporate the most recent advances in cosmetic dentistry and implant placement.
Previously, Dr. Frye served as Sub District 7 Representative for the Council on Communication and Public Service for the Ohio Dental Association and was committee co-chair for the Muskingum Valley Dental Society "Give Kids A Smile" program, dedicated to providing dental care to needy children in Southeastern Ohio. Locally, Dr. Frye is a board member for the Marietta Memorial Hospital Health Foundations, participates in the Marietta College Foster Parent Program and plays an active role for the American Cancer Society.
Alaina L. J. Perry, D.M.D.
Dentist
Dr. Perry joined Frye Dental Group as a dentist in 2017. After practicing in Cleveland, Ohio for several years at Great Lakes Dental and as an adjunct provider of oral sleep apnea treatment for Cleveland Clinic, Dr. Perry was excited to return home and serve her own community. She enjoys working with the highly-educated staff at Frye Dental to give each patient the best possible experience and to help them feel at home.
Dr. Perry completed her undergrad studies at The College of Wooster and attended Dental School at Case Western Reserve School of Dental Medicine. She went on to complete her residency at Louis Stokes Cleveland VA Medical Center.
Dr. Perry is a member of the American Dental Association (ADA) and the American Academy of Dental Sleep Medicine (AADSM). She is married to her husband Jared and has twins, Pierce and Ellery. In her free time, Dr. Perry enjoys running, supporting local business, and traveling.
Derek Howe, D.D.S.
Dentist
Dr. Howe joined Frye Dental Group after graduating from The Ohio State University College of Dentistry in May of 2019. Returning home to provide high-quality dental care with compassion to the people of the Mid-Ohio Valley was Dr. Howe's goal upon completing his Doctor of Dental Surgery.
Dr. Howe takes pride in using the latest technology and cutting-edge equipment to make complex or simple treatments attainable for each patient's specific needs.
Before attending OSU, Dr. Howe completed his degree in Biochemistry at Marietta College and graduated from Marietta High School. He continues to support his hometown alma mater and provides free dental screenings and sealants to local area schools.
Dr. Howe is a member of the American Dental Association (ADA), Ohio Dental Association (ODA), and Muskingum Valley Dental Society. He and his girlfriend Jill, as well as parents and grandmother all, reside in Marietta. In his spare time, Dr. Howe likes to try new cooking new recipes, attend concerts, supports Ohio State athletics and adores his cockapoo, Sophie!
Amanda J. Boggs, D.D.S
Dentist
Dr. Boggs joined Frye Dental Group after graduating from The Ohio State University College of Dentistry with her Doctor of Dental Surgery in May of 2022. She is originally from London, Ohio where she grew up as an active member in 4-H and Junior Fair Board. Dr. Boggs was very excited to join the Mid-Ohio Valley community as it reminds her very much of her own hometown.
Dr. Boggs also completed her undergraduate studies at The Ohio State University where she earned her Bachelor of Science in Microbiology with a minor in clinical psychology. During her time at OSU, she became very active in clinical research at The James Cancer Hospital and Solove Research Institute where she worked on several breast cancer and leukemia studies.
Dr. Boggs loves dentistry because it allows her to spend quality time getting to know her patients so they can feel right at home here at Frye Dental. Her biggest goal is to always be the best listener as she believes this is key to providing exceptional and individualized care to each of her patients.
Dr. Boggs is a member of the American Dental Association, Ohio Dental Association, and the American Association for Women Dentists. Dr. Boggs and her boyfriend Zane reside in Marietta and have two dogs together, Ollie and Theo. In her free time, Dr. Boggs enjoys baking, tending to her many plants and is a home décor enthusiast.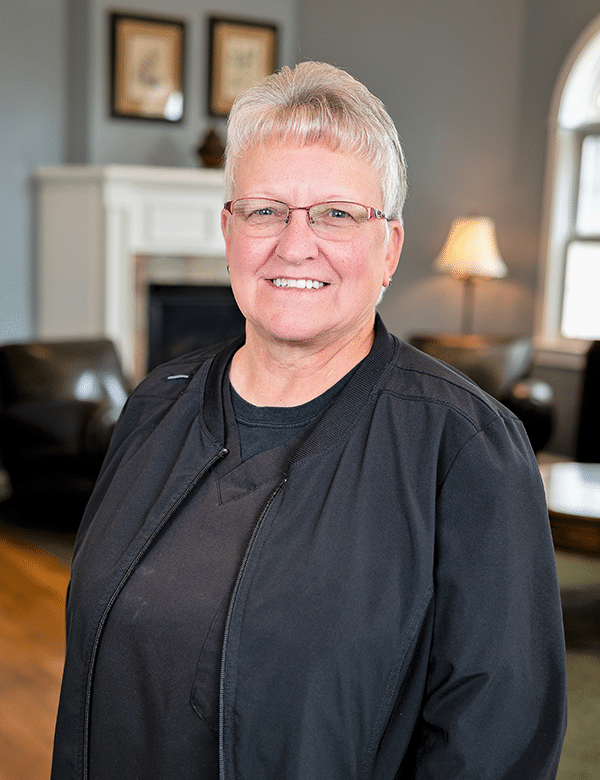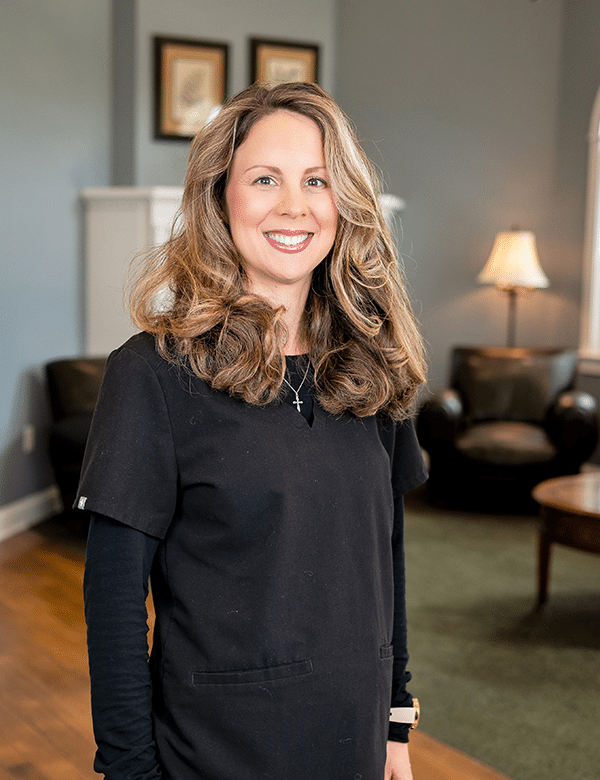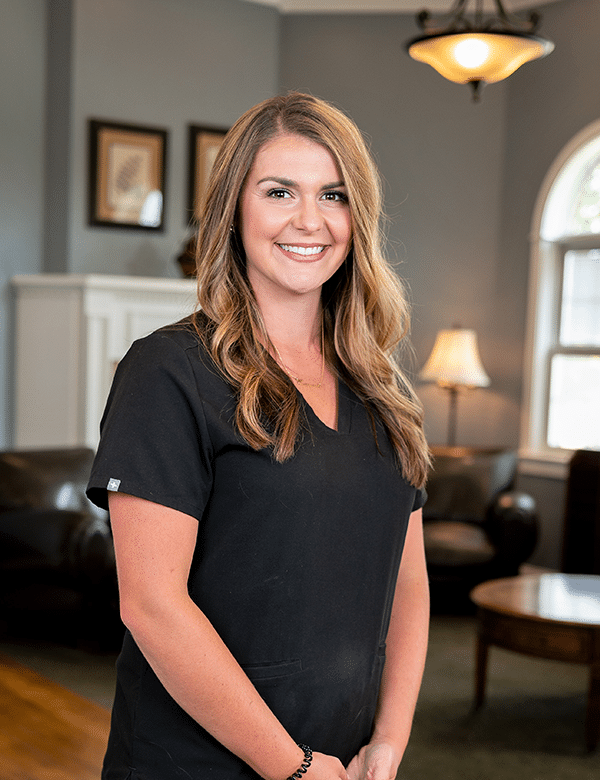 Get the

Latest Updates

From Us
– Subscribe to our newsletter –